James Batton
Storyteller and Teacher
Landscape Designer & Consultant
Everything I know in life, I learned from a tree.
You can typically find James hanging out on YouTube.
New Course!
Please join James for an entertaining and insightful approach to fruit pruning. This 4-part course will give you all the tools and know how to prune all of the fruit trees and vines at your home the correct way. Fruit production can be a lot of fun and the fruit enjoyed all year round.
First 15 people get 40% off!
Design
Walk-through (or virtual) consultation to review the canvas of your space.
Landscape 101
This is the owner's manual for your landscape. What to expect for your existing landscape.
Health Diagnostic
What is wrong with my tree or landscape? Assessment of the current state of your landscape.
Garden Technique
Customized recommendations for how to care for your beautiful landscape.

Classes
Pruning & Planting
Forest Bathing
Children's Classes
Garden Tours
Now Offering Courses and Live Classes!
Reach out to us to find the nearest clases being offered! Email us at jpbatton@gmail.com to learn more!
Classes currently being scheduled:
Pruning and Planting

Landscape 101 (offered for HOA's, Neighborhoods, Wards)

Forest Bathing 

Children's Classes

Garden Tours

How to Survive the Current Drought
A little bit about James
Over the past 40 years, James' storytelling style of teaching, lecturing and guiding has entertained and instructed all ages.
He has taught, presented, performed on stage, in the gardens and around camp fires since he wrote his first production at 16. However, his love of people and nature doesn't stop on the stage, he has a keen ability to support others as they navigate interpersonal and relationship challenges. He attributes his wisdom to the concept, "everything I know in life, I learned from a tree." 
Additionally, he has been a columnist, garden guide and published writer utilizing his abundant knowledge in horticulture and landscaping. You may have also seen his smiling face on TV, in a commercial or even in one of those greeting card movies. James loves to share his passion for life, gardening and the healing gift of nature. 
You can always find him on social media, teaching at Red Butte Garden or offering virtual classes and courses.
James publishes a weekly newsletter featuring wisdom from the trees, tips and tricks for the garden, recipes and more!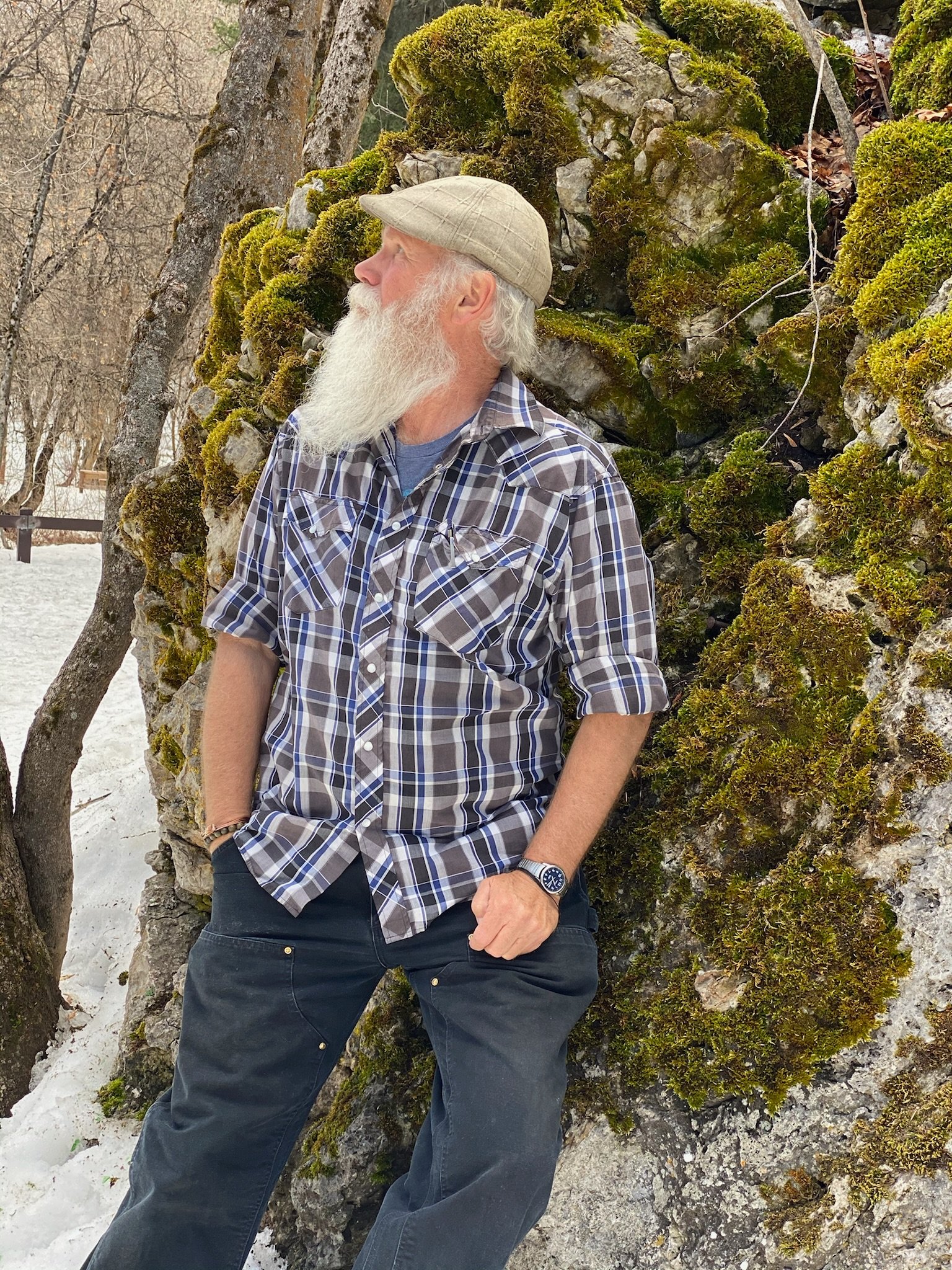 Let's Build & Learn Together
Whether you're looking to create a magical, sustainable landscape, or you would love to learn more wisdom from the trees, take a moment to connect and see how James can support you.